Yankton Therapeutic Massage
​Alisa offers a wide range of massage therapy options to meet your needs. After a consultation and filling out the health form she will be able to help you decide on which services would benefit you.

Alisa opened Yankton Therapeutic Massage in downtown Yankton in 2004. Specializing in pain relief with a touch of feeling pampered. ​​She will work with your physical therapist, doctor and chiropractor to get you the fastest relief possible.

Alisa has extensive education on massage. She specializes in cranial, shoulder, back, hip and carpal work. ​​

​​
If you have any questions please feel free to contact Alisa by clicking the "contact" tab above.

​​Yankton Therapeutic Massage is a professional business with ethical & safe policies in place to protect the public as well as the business.

​​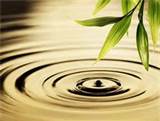 Yankton Therapeutic Massage
​Established in 2004 previously located downtown Yankton. Owned and operated by LCMT Alisa Rauscher now known as Alisa Miller. She is also Nationally Certified. Door closed in 2007 because Alisa had moved and went back to college for Medical coding & Insurance billing. Doors reopened 02-01-2013. New location is 231 Broadway Ave. Massage by Therapist.
(605)689-4000 or (605)661-0685​
​
Alisa: Therapist & Owner


​

​​